How does a lone individual embody and hold that vibration we call "sacred" in a world that more often than not ignores or denies, and even works against, the emergence of that awareness? I am blessed to be in the company of those who are spiritual seekers, conscious of their purpose and the necessity to live generally from the open heart. They help uplift my center of gravity from the roadside ditches. But a world absent of the sacred,* generally mundane and disharmonious, even if at times fun, holds one in mundanity and disharmony. Thus, though the sacred is our true estate, effort is needed.
And toward that end, I embarked on a second significant meditation retreat. Work schedule + finances didn't align to permit a 10-day Buddhist retreat somewhere in the country like I did last year—see the previous series that begins with "Summary – Meditation Retreat"—so I made a semi-substitute at home. Trish took the pups to her parents, leaving me in the house for five days with silence. And our cats, Frankie and Squash. It was just me 'n the guys.
*The sacred is never for a moment truly absent, of course, only our conscious awareness of it.
My Objectives
Disengage
Be in silence
Be in stillness
Rest
Recover
Reboot
Enter Awareness Without Thought
Make a Grammy-winning triple-platinum record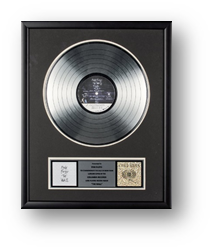 I told Trish, Austin, and Jim upon returning home after last year's retreat that I felt I was on course for one or two basic outcomes: burnout or transformation. That is, either my system just fails because my reserves of time, energy, and interior space cannot meet the commitments and demands and some of my more poor lifestyle choices, OR my system gets itself an upgrade, whether an increase or two of energy quanta, less need for sleep, even more resilient nervous system, more efficient mental organization and management of the lifeflow, greater release and surrender, all or some of the above. My meditation had fallen off the past couple months, sacrificed on the altar of busyness, so I wasn't so much feeling the latter.
Summary:
I didn't go as deeply as I had in the mass quantity of meditation at last year's 10-day retreat. I didn't quite re-open the gateway, or reach a place of pure awareness without thought; but I did once again stabilize the attention, rediscover inner calm and spaciousness, launch a pranayama practice, spend quality time with my other Ra—Ramana Maharshi—strengthen my faith, reprogram myself slightly, reboot my spiritual practice, and rest. And I took another small step on the long, long road.
Here is a chronicle of my five-day at-home silent meditation retreat that takes a deeper turn at Day Five. It was a unique synthesis of silence, meditation, study and journaling; and my lap becoming a home for our cat, Frankie; and mulch, lots and lots of mulch.