What if I can't make it? What if I literally can't sit still and be silent for that long? What if an emergency happens back at home or at L/L? What if I lose my mind, or want to quit, or desperately have to go to the bathroom in the middle of a group meditation?
These among other doubts visited me as I fast approached a leap into a great unknown, something for which I had no precedent and could have no preparation. While I did attempt to prepare by holding long meditations at home, it was like trying to train for a mountain hike when you have no high elevation nearby—I could not simulate what it would be like to meditate for ten hours a day over the course of ten days in what Buddhists call "Noble Silence" while turning in my phone and losing all contact with the outside world.
But, the call to undergo the experiment of a 10-day meditation retreat was far stronger and more compelling than the subversive doubts, so the small moments of anxiety never slowed my determination. A meditation retreat had long been a dream of mine, and I found an organization with centers around the world holding vipassana retreats. I landed on a large facility in North Fork, CA called the California Vipassana Center an hour outside of Fresno, nestled in the rural and remote foothills of the Sierra Nevada range.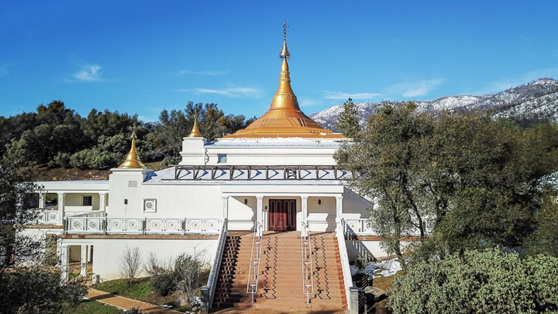 In the following account, I will share snippets of thoughts and reflections as they occurred during my 10-day sojourn, diary style, jumping between inner and outer experiences. Bullets with circles will mark the start of a new reflection (some are highlighted for significance), and bolded words anchor the key idea in each section.
Note: If the algorithms delivered you to this journal because you're trying to determine whether or not to take the leap, I'm not sure I'll be helpful for your purpose. I blend a unique philosophy into my path; I deviated from the retreat's instructions; this is less an analysis of the course and more a hodgepodge of my personal experiences; and there are far better accounts of a 10-day at this particular type of retreat center. If you are feeling the call, however, I do encourage you to take the plunge. It was life changing for me.